A Confession From Erika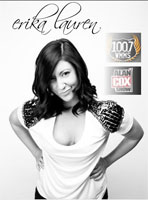 I decided to become a bartender because I love meeting and interacting with new people, and I also love going home with cash in my pocket! Bartending gives me the freedom to
work my day job and make extra money at night! Believe it or not, it's also a great way to network with other people in the community!
My favorite drink is a Pink Pear Martini: Grey Goose Pear Vodka, 7-up, and a splash of grenadine!
- erika lauren The Alan Cox Show 100.7 WMMS/Cleveland


True Confessions
Your Life or The Life

If you're looking for a job that gets you money and is something you truly will enjoy – bartend. It's upbeat and flexible; you're making friends everyday and most importantly, making money. It's working in an environment you already love, selling products that everyone appreciates.

Going to work with the expectation of enjoying your time there is not something many jobs offer, and this is your opportunity.I recently was trying to break into my dream job – radio. I started part-time making next to nothing…well, enough to cover the gas to get there. Everyone says you have to start at the bottom and work your way up.

Pay your dues, get your foot in the door. This idea possibly overlooks student loans, car payments, insurance, rent, food – the cost of existence?

Clearly in need of another part-time job, I knew I would need something flexible, as radio has numerous events to work around, something hiring, as the need was pretty immediate, and something up-beat, because I can never go back to retail (lest I die of boredom and the knowledge of my time only being worth $8/hour).

Having waited tables for six years, I'm well aware that that is a great way to make money. However, I've also been tipping out bartenders for six years and know that they make a lot more money than I do. This thought process – one worked around practicality and my own personal happiness – left me on the doorstep of the local bar.
It didn't take me long to pick up bartending. The connections you make with people are immediate, and patrons come back each time as your friend, not a customer. I love my time there and even while I was still training – working just as a barback on week days – I was making a significant amount of money.
As a professional mixologist your job opportunities are limitless, as well as your paychecks. Northeast Ohio may be hurting for jobs, but one thing that isn't hurting is the bar scene.

Play to your strengths, and the city's strengths – bartend.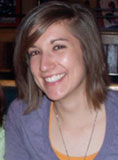 Laurie Wanninger
WJCU 88.7 FM
Cool Cleveland Sounds







Read a "true confession" from Director and Chief Mixologist Will Cobbin
"Bartending… isn't just another job…it's a way of life."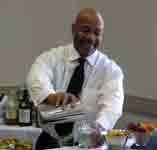 I love what we do at our bartending schools! Every day people come to me and say, "Will, I need a change." It's my pleasure to say that, with a little practice and the right attitude, bartending can be that change.
Whether you're looking for a new full-time career, part-time position, or just a way to spice up your social life, bartending has something to offer…because it isn't just another job…it's a way of life.
That may sound a little corny, but think about it. If you sit down for a drink to relax and have a good time, why should that change on the other side of the bar?
Good bartenders are the social center of any establishment…not simply because they pour the drinks, but because they know how to make people feel at home.
I know of no other job that pays you (and well!) to make new friends every night. So whether you've always wondered about the bartending scene—or never touched a bottle, check us out.
Our classes are flexible and affordable. And our graduates can be found at the hottest nightspots and finest restaurants around Northern Ohio.
Even if you're an experienced bartender, remember that there's always more to learn. And we're here to teach!