Our Cleveland, Ohio Bartending School:
Bartender Hotline - 216-382-1450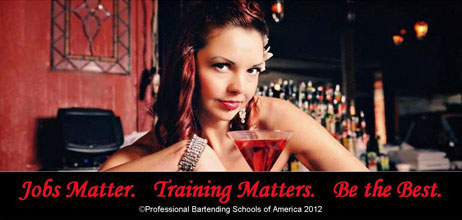 Raise a glass. Celebrate a great new way to earn.
Looking for an excellent full- or part-time career? Flexible hours? An exciting way to make good money— fast, and have a good time too? Want a job that's recession-proof and booming year round?
Become a bartender! It's easy. It's fun. And it means serious money in your pocket.
Straight up: Cleveland Bartending School makes it happen!
Since 1995, Cleveland Bartending School has been helping people just like you easily earn $100-200 a day or more, enjoying—
Great pay plus great perks
A hot nightlife, in some of the coolest places in town
A recession-proof profession—always in demand
An excellent full- or part-time job—or second career
Literally hundreds of openings in your area—now!
Flexible hours—fit around school, family or another job
Breaking News!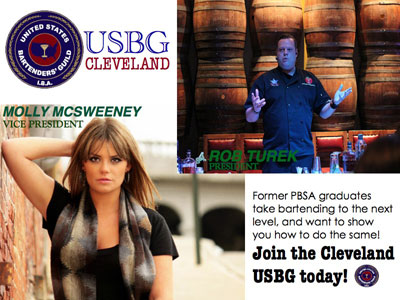 Breaking news but no surprise, two of Cleveland Bartending School's best, finest, and future of mixology, Molly and Rob are active alums as you can see. They were just voted into office for the United States Bartenders Guild Cleveland chapter. Congrats to President Rob Turek and Vice President Molly McSweeney. Way to go, we're proud, they are proud! Thats how we roll!
---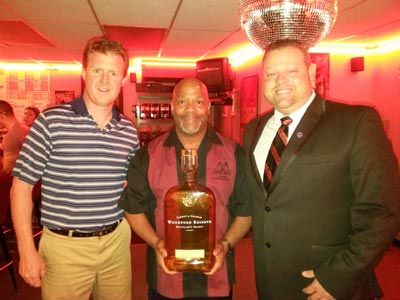 Here I am getting my continuing education with Patrick, Woodford Reserve Bourbon Representive and Rob Turek CBS's Instructor/Grad, voted Cleveland Best bartender ,and USBG President (Cleveland Chapter) Whoever said learning is fun was right!
---

Hey Bartender Documentary Trailer
Visit our
Why be a Bartender page to see more reasons why you become a bartender in Cleveland today.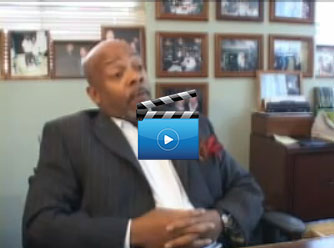 Bartending offers so much for so many:
While many professions are taking a dive, bartending thrives—but only if you're qualified. Let Cleveland Bartending School train you to become a Professional Mixologist—with the certifications many places demand.

Start earning right away—right where you live

Our graduates are getting hot jobs NOW throughout the Northern Ohio area, in places like—
Downtown Cleveland

Lorain / Elyria / Oberlin

Sandusky / Catawba

Put – in – Bay / Kelly's Island

Toledo

Norwalk / Grafton

Ashland / Wooster

Medina / Barberton

Mansfield

Akron / Canton

Youngstown / Warren

Ashtabula / Erie PA

Painesville / Mentor / Concord

And many other locations!
Plus, unlike any other bartending school, we offer FREE nationwide job placement assistance through PBSA!

COME DOWN for a visit.
We'll show you how easy it is to begin—and start earning right now!
BARTENDER HOTLINE


216-382-1450
Get a nightlife - Bartend!

Have you ever found yourself in a bar envying the bartenders as they have a good time and make even better money? Wonder how they learned the skills necessary to pour drinks so quickly, remember all those recipes, and keep their cool all at the same time? How did they get there? Could I learn to do that?
Bartending can be a tough scene to break into. Corner bars with on-the-job training are few and far between, and customers are more educated and sophisticated than ever before. In today's world, a bartender has to be more than personable: they have to be knowledgeable, organized, and efficient.

The Cleveland Bartending School's courses were designed to meet the demand for professionally trained bartenders, ensuring that our graduates have the edge when it comes to job placement.
State-Licensed Bartending School!
The Cleveland Bartending School is authorized by the Ohio State Board of Careers & Colleges OH#95-07-1423T